PRACTICE AREAS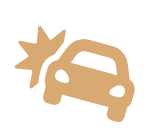 Car Accident
Were you involved in an auto accident in the Bay Area/LA Traffic? Learn how we can help you handle claims to get the most compensation possible.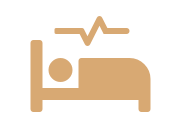 Wrongful Death
Have you lost someone dear to you? Let us help you navigate through this tough time and pursue justice you deserve.

Slip and Fall
To win slip and fall injury, the property owner's liability must be established. Consult with our experienced attorneys for expert legal advice.

Spinal Cord Injury
A spinal cord injury can result from various situations and be catastrophic that can result in life time disability. Do not delay your case.

OUR FIRM
California Injury Agency is a conglomerate of attorneys who went to law school together, studied for the bar together and formed a law firm that is client focused and results oriented. We are highly skilled in pursuing the highest recovery possible for our clients. From car crashes to complex wrongful death cases, we are your first line of offense for seeing you through your recovery. The philosophy of California Injury Agency can be summed up in two words, we care.

CONTACT US
Get in touch and we'll get back to you as soon as we can.  We look forward to hearing from you!
HOURS
24 Hours, 7 days a week
OFFICES
> San Francisco
315 Montgomery Street, 8th and 9th Floor
San Francisco, CA 94104
> Redwood City
303 Twin Dolphin Drive, 6th Floor
Redwood City, CA 94065
> Brentwood
729 1st St.
Brentwood, CA 94513
> Los Angeles
3415 South Sepulveda Blvd. Suite 1100
Los Angeles, CA 90034
Phone
(866) 465-2999